Hi, I'm Dale Stiling 
(as in smiling or filing)
and welcome to a small selection of work from my portfolio. My passion lies in graphic design and all things creative. I specialise but never constrict myself to branding, logo design, print and illustration all produced from my subterranean studio in North Devon.
If you like the look of my style and feel that we could work together please get in touch and drop me an email at ask@dalestiling.com or give me a call on 07825148603 and I'd be happy to chat through your project with you.
Why not follow me on any of my social media channels for a further detailed insight into my studio, concept sketches, ideas, inspiration and all things creative at DS Design.
Below are some of the great people I've had the pleasure of working with and some nice words about me and my work.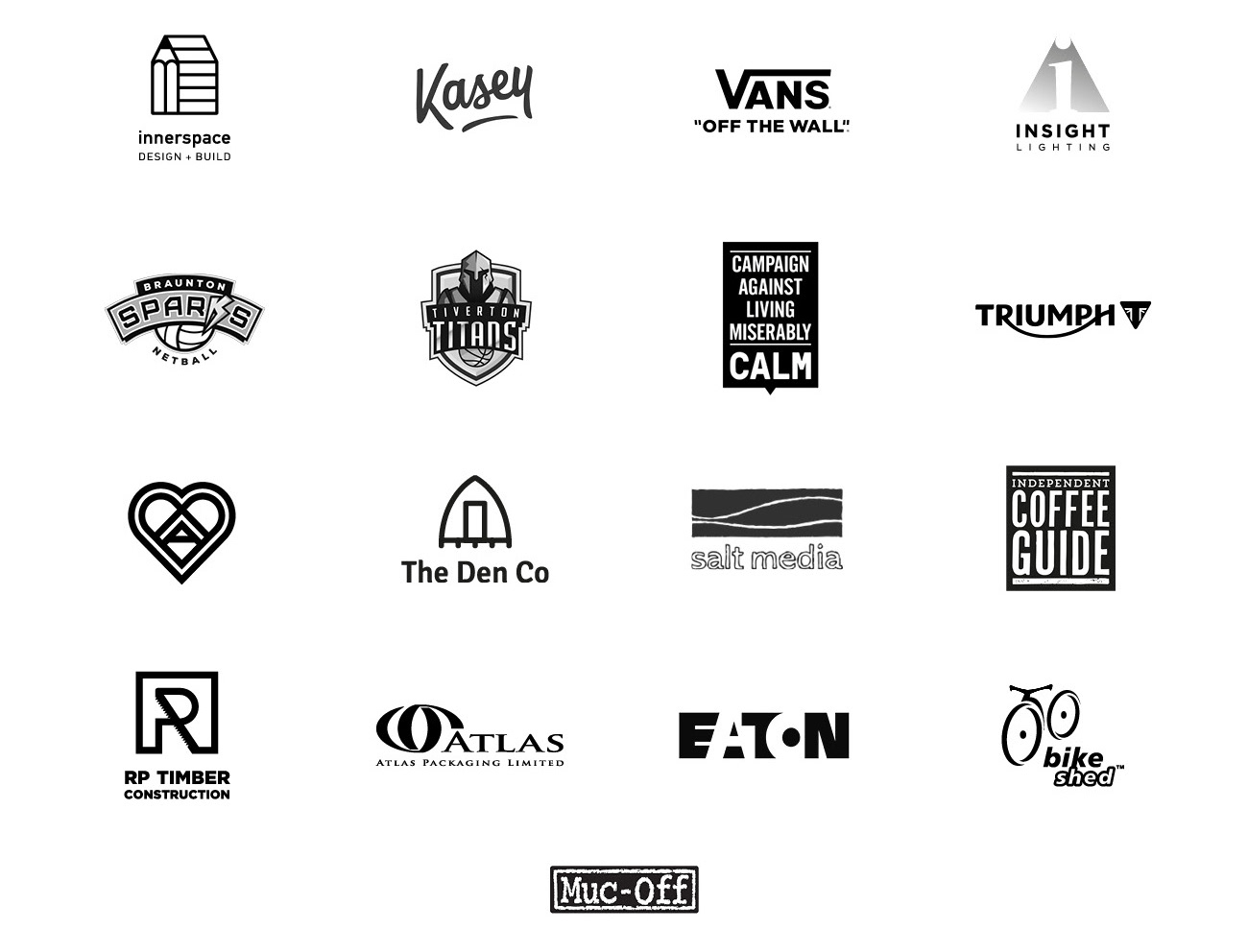 'Creative and professional. A pleasure to work with, blown away at everything Dale comes up with each time.'
Chris Coles, Insight Lighting
'Great work, very professional and a pleasure to deal with.'
Paul Belton, Bike Shed - www.bikesheduk.com
'Dale's a very talented designer and a thoroughly top bloke! He's not happy unless the client is happy and will go the extra mile to make it so. Would recommend his services without hesitation.'
Nevil Clarke, Atlas Packaging - www.atlaspackaging.co.uk
'Dale is fantastic to work with! He recently designed a logo for my netball team, with pretty much no real brief and it will shortly be adorning some t-shirts and hoodies. Can't recommend him enough, if it's great ideas and unique designs you need, he's your man.'
Emma Scott-Goldstone, Braunton Sparks
'Dale is incredible! I hired him to design a custom tattoo and he went above and beyond to make it exactly what I wanted, and even worked with the tattoo artist on small edits that needed to be done to make his job easier. It turned out incredible and is now my favorite tattoo! Super easy to work with and amazingly talented! I would recommend him to anyone and everyone looking for design work!'
  Kristi Miller, Owner of a new tattoo